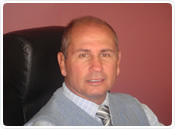 Power Elevators was founded in 1988 and is currently under the directorship of Bennie Nortman, a well known name in the industry. Over the years, we have become a market leader amongst independent elevator companies in South Africa. We have acquired a number of skills across all elevator types and production models. We have a long distinguished service track record. Power elevators has successfully diversified into elevator installations over the life of the company.
We are essentially an elevator company that specialises in maintenance, service, upgrading and installation. We are an independent firm with a strong foothold in the Gauteng area.
We believe in placing the emphasis on the client and excellent service delivery. We have an effective infrastructure in place in terms of overhead and operating costs. To us you are not just another number and we provide direct hands-on involvement by key management. We have experienced staff who understand the nature of the industry.
We offer extremely competitive prices across all business areas. One of the main draw cards of Power Elevators is the diversified skill set across all leading elevator and escalator brands. Our staff are able to maintain any elevator no matter what the make or the age of the unit.